Please read these Terms and Conditions ("Terms") carefully before using the CupLoanProgram.us website ("Website") operated by CupLoanProgram.us ("we" or "us").
By accessing or using the Website, you agree to be bound by these Terms. If you disagree with any part of the Terms, please do not use our Website.
Intellectual Property
The content, features, and functionality of the Website, including but not limited to text, graphics, logos, images, and software, are the intellectual property of CupLoanProgram.us and protected by applicable copyright, trademark, and other intellectual property laws.
Use of Website
You may use the Website for informational purposes only and in compliance with these Terms. You agree not to use the Website for any unlawful or prohibited activities. You must not:
Modify, copy, reproduce, distribute, or transmit any content from the Website without prior written consent.
Attempt to gain unauthorized access to the Website or any related systems or networks.
Interfere with or disrupt the Website or servers or networks connected to the Website.
Use any automated means to access the Website or collect information from the Website.
Engage in any fraudulent, deceptive, or harmful activities on the Website.
Disclaimer of Warranties
The information provided on this Website is for general informational purposes only and does not constitute financial, legal, or professional advice. We make no representations or warranties of any kind, express or implied, regarding the accuracy, reliability, or completeness of the information on the Website.
Limitation of Liability
In no event shall CupLoanProgram.us be liable for any direct, indirect, incidental, special, or consequential damages arising out of or in connection with your use of the Website or reliance on any information provided on the Website. This includes, but is not limited to, damages for loss of profits, data, or other intangible losses.
Links to Third-Party Websites
The Website may contain links to third-party websites or services that are not owned or controlled by CupLoanProgram.us. We have no control over, and assume no responsibility for, the content, privacy policies, or practices of any third-party websites or services. You acknowledge and agree that CupLoanProgram.us shall not be responsible or liable, directly or indirectly, for any damage or loss caused or alleged to be caused by or in connection with the use of or reliance on any such content, goods, or services available on or through any such websites or services.
Modifications to the Website and Terms
We reserve the right to modify or discontinue the Website, or any part thereof, with or without notice. We may also revise these Terms at any time without prior notice. By continuing to use the Website after any modifications to the Terms, you accept and agree to be bound by the revised Terms.
Severability
If any provision of these Terms is found to be invalid or unenforceable, the remaining provisions shall be enforced to the fullest extent possible, and the remaining Terms shall remain in full force and effect.
Contact Us
If you have any questions about these Terms, please contact us at [email protected].
These Terms were last updated on [5 July 2023].
Author Profile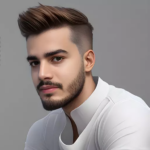 Joe Jordan is a freelance writer with over 9 years of experience in his field. He possesses exceptional creative writing skills and extensive research abilities, particularly in finance-related topics. The primary objective behind launching this blog is to address user queries and provide clarity regarding the Cup Loan program.